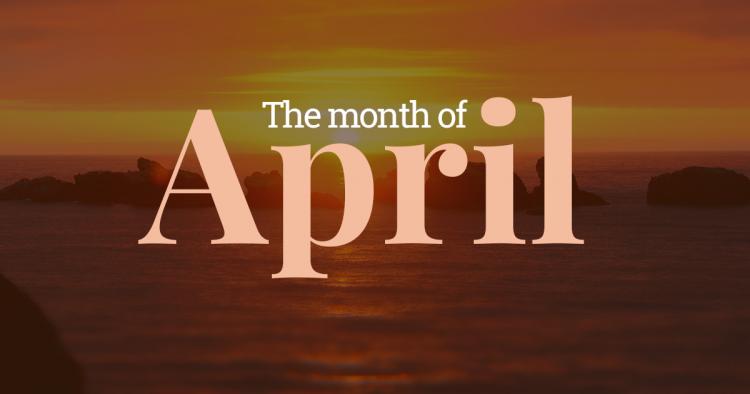 April is always so promising. Warmth is bound to the color green and  welcomes us all into a long awaited rebirth of life's cycles. We plan gardens, bring out the lawn furniture and dust off our grills. Make a nice place to sit outside and read a book a priority! We do also hope you include time to spend at our Library. There are many great programs happening this month that we hope you will enjoy. Let's check them all out below!
Our very popular Story Hours will continue on Tuesday evenings and Wednesday and Thursday mornings. There will be NO story hours the week of school vacation, the week of April 16-22nd. Click on the Children's tab above or call us at 518-483-5251 for further info on Story Hour.
Saturday, April 1st, at 12:00pm,  the opening reception to the Robideau/Lamitie-King Student Art Show will take place. The public is invited. The artwork is gallery worthy and the talent inspirational. Awards will be presented to these young artists and your presence at the reception would be most welcome. You will not be disappointed when you see the  exhibited  displays. The show will continue throughout the month of April. Don't miss it!
Our Crochet/Knitting/Craft Group will meet on the first and third Saturdays of April at 10:00am.
Lego Group will meet Saturday, April 15th at 11:00am on the third floor.
Friday Night Family Movies continue and will start at 6:00pm.
Every Friday afternoon, our local children's favorite, Grandma Helen, will be here  at 2:00pm. Grandma Helen loves to read stories, color with little ones, and pass out hugs and snuggles. Please bring your children to meet this very special lady.
The Wead Library Board of Trustees  will meet at 7:00pm on Monday, April 17th. The public is always welcome to these important meetings.
Our continuing program on Alzheimer's, for those who have it or are caretaking those who may have it, meets on April 3rd at 11:00am and April 18th at 11:00am. If you are a caregiver or someone who has Alzheimer's, please join us for these excellent presentations on the subject. It covers all aspects of the disease.
Tech Talk continues every Wednesday from 2:00 to 3:00 pm. It is first come first serve. Recent topics covered have been using an OLD Kindle, setting up groups for texting, I phone issues and much more. If you are having questions regarding your devices bring them in at the scheduled time, fully charged, and we will do our best to help you along.
On April 14th the Wead Library will be open from 3:00pm to 8:00pm in observance of Good Friday.
Last and certainly not least, our all important annual budgetary vote will take place. An informational evening for all residents of the Malone Central School District will occur with the Board of Trustees on April 17th from 7:00-8:00pm in the Library's third floor Conference Room.  Actual voting will take place, at the Library, on April 25th at 12:00 noon to 8:00pm. The vote will be for two positions on the Wead Library Board of Trustees as well as the proposed annual Budget.  To vote you must be a U.S. citizen, 18 years of age and have lived in the Malone Central School District 30 days prior to voting day.
Let's get out and vote!
The Staff of the Wead Library
Filed under: Uncategorized |