logo courtesy bleacherreport.com
At the Wead Library we try very hard to keep the latest best sellers on our shelves for our readers to enjoy. When you walk into the Library, straight ahead on your right will be shelves with the latest arrivals and many of the current best sellers on the New York Times Best Seller List. We also keep a listing, in plain view at our circulation desk, updated each week from the Times, that lists the hardcover best sellers. We are proud to say this list is often 100% owned by our library. We can reserve these popular books for you with a phone call or just a visit in to see us. The list is always right on the checkout desk in plain view. We thought this week we would share with you the books we have that are on the most recent list. It comprises  15 fiction and 16 non fiction books, so a total of 31. We have 21 of the current selections in the Wead Library and here they are.
Fiction:
#2, The Girl on the Train   by Paula Hawkins
#3, 15th Affair    by James Patterson
#5, The Last Mile   by David Baldacci
#6, The Nest    by Cynthia D'Aprix Sweeney
#7, After You    by Jojo Moyes

#8, The Fireman   by Joe Hill
#9, All the Light We Cannot See  by Anthony Doerr
#10, Everybody's Fool   by Richard Russo
#11, Larose    by Louise Erdrich
#12, The Nightingale   by Kristin Hannah
#13, Extreme Prey   by John Sandford
Non-Fiction:
#1, The Gene   by Siddhartha Mukherjee
#4, When Breath Becomes Air    by Paul Kalanithi
#6, Bill O'Reilly's Lends and Lies  by David Fisher
#7, Valiant Ambition   by Nathaniel Philbrick
#9, The Rainbow Comes and Goes   by Anderson Cooper and Gloria
       Vanderbilt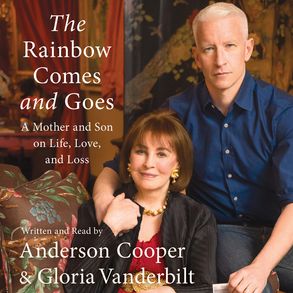 #10, Between the World and Me    by Ta-Nehisi Coates
#13, Being Mortal    by Atul Gawande
#14, Lab Girl    by Hope Jahren
#26, Sapiens   by Yval Noah Harari 
To reserve any of these titles, click in the right sidebar on Log in, Search and Renew. Your pin number will be the last four digits of your home phone. Have your library card ready to type in the number. You can also call one of our friendly staff at 518-483-5251 to assist and reserve your request.
Happy Summer Reading!
The Staff of the Wead Library
Filed under: Uncategorized |